A cool October
a not so cold night,
yet the chills ran deep,
a night filled with fright.
Bludgeon was there,
A date with dementia
and Gorgach Urchin
Did they not getcha?
Master of the barn
The butcher bloodshed,
he took what he needed
and left the rest dead.
Then entered the clowns
Their jokes were lethal.
Those comics of doom
Became pure evil.
The cemetery's path
a tormented lane,
Where all still lived
and screams were in vain
Then in the Hollow,
Deep in Misery's mine.
Stayed true to the task
Yet you had no spine?
For the timbers did creek
and boulders did crash,
First breathing dust
then the fire and ash.
And what became
of an old sawmill,
When rage took o'er
It was time to kill.
The hotel stood tall
in the town Weepingville,
where once lived many
It is now quite still.
Yet Some have noted
on nightly occasion,
the deceased still roam
with no population.
Then as you live.
Then as you die.
The country morgue,
It's your final goodbye
This sleeping little farm
has turned in for the night.
Yet spirits still dwell
where there is no light.
So my friend, I say
too speak quietly.
If presence be known
pain comes severely.
For within this darkness
the dread still burned.
In Two thousand and ten
The terror returned.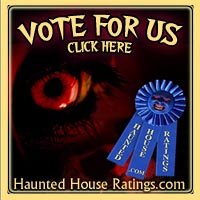 Our 7th Season is History and 2015 has now passed. Keep checking back here for bits of information on what is in store. We are already planning and building Nightmare in the Country's 8th Season and in 2016...... NITC will blow your mind.
---
In 2015 Nightmare in the Country experienced its largest expansion ever with two haunts in one location. Double the scares and twice as horrendous than before. We have had all year to make it more shocking than ever for 2015. It's your worst Nightmare times 2!
Nightmare in the Country announces, Mummies & Monsters and Puzzledust's Curse, two complete haunted attractions!
Mummies and Monsters begins in the Haunted Barn.... this ain't no petting zoo! Here little monster piggies! What lurks in Grim Woods? We'll never tell. If you thought the Zombies had left the building last year, you are sadly mistaken,. They're Baaaack in a much more intense Zombie Infestation better known as Z.I.... Been underground lately? Venture into the mine that helped Nightmare in the Country famous...Misers Mine. We all go underground at least once..is this your time? Your expedition continues into a vast ancient underworld, the Temple of Anubis. The Egyptian tomb awaits where history's spirits have never been so terrifyingly real. You are now in where every thing is turning dead and every dead thing is coming alive!. Mummies and Monsters are everywhere in this complete one of a kind attraction.
Who is the most evil at Nightmare in the Country? Dr. Merrifield Puzzledust of course. Puzzledust's Curse a terrifying complete attraction allows you access into Puzzledust's inner sanctum. The most frightening experience ever, as you enter his spine-chilling manor, His unsettling Cemetery of Chills, The Petrifying Forest, The Killingers home and Killinger's Sawmill better known as "Kill Mill" are all included in this one power packed attraction! You won't believe your eyes and the terror will leave with you this year once you experience the curse.
Terror is on overdrive this year at Nightmare in the Country! Bring a friend and have a horrendously, scary fun evening. You won't believe what we've done to the place.
---
Important info!
Puzzledust's Curse and Mummies & Monsters, each will take at anywhere from 25 to 40 minutes to complete depending on your pace. If you plan to attend both attractions in one evening we highly recommend that you arrive early. If you show up 15 minutes before we close you may not get to see both attractions. Please plan your trip to Nightmare in the Country accordingly.
---
Our two new radio commercials for our 7th season.
---
HeHey Everyone Check out our Friends at Twister Alley Film Festival
as they present
The Twisted Horror Picture Show.
October 30th, 2015
Twisted Horror Picture Show 2015 from Josh Hope on Vimeo.
http://
Like us on Facebook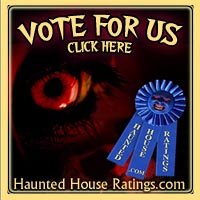 Find all the best haunted houses at hauntworld.com
Last Years teaser...watch or this years coming soon!
Contact us if you would like to be a part of
Nightmare in the Country

Find all the best haunted houses at hauntworld.com
One of our previous years videos!
---
Music for Nightmare in the Country is provided by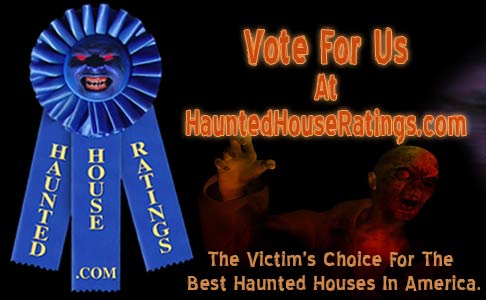 Find all the best haunted houses at hauntedhouseassociation.org
Follow us on facebook/nightmareinthecountry and
We are located between Woodward and Fargo, north of the Woodward Airport
Haunted House woodward ok, Woodward oklahoma haunted house
haunted house in woodward oklahoma, woodward haunted house, woodward ok haunted house, Woodward oklahoma haunts, haunted houses oklahoma, top rated haunted house oklahoma, number 1 haunted house oklahoma, 1st place haunted house oklahoma, top haunt oklahoma, haunted house,