A cool October
a not so cold night,
yet the chills ran deep,
a night filled with fright.
Bludgeon was there,
A date with dementia
and Gorgach Urchin
Did they not getcha?
Master of the barn
The butcher bloodshed,
he took what he needed
and left the rest dead.
Then entered the clowns
Their jokes were lethal.
Those comics of doom
Became pure evil.
Then you were trapped
Deep in Misery's mine.
Stayed true to the task
Yet you had no spine?
For the timbers did creek
and boulders did crash,
First breathing dust
then the fire and ash.
And what became
of an old sawmill,
When rage took o'er
It was time to kill.
The cemetery's path
a mysterious lane,
Where all still lived
and screams were in vain
The hotel stood tall
in the town Weepingville,
where once lived many
It is now quite still.
Yet Some have noted
on nightly occasion,
the deceased still roam
with no population.
Then as you live.
Then as you die.
The country morgue,
It's your final goodbye
This sleeping little farm
has turned in for the night.
Yet spirits still dwell
where there is no light.
So my friend, I say
too speak quietly.
If presence be known
pain comes severely.
For within this darkness
the dread still burned.
In Two thousand and ten
The terror returned.
---
This year you will experience Terror unlike any previous year! This year you have two Haunted Attractions to choose from... or do you dare to do them both!
The # 1 Haunt in Oklahoma
&
28th in the Nation
in 2013!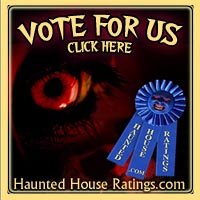 ---
Do you want to be a part of
Nightmare in the Country 2014
Click Here to leave your contact information.
Auditions will be held August 25, 26 and 28th
Unfortunately we are not able to hire anyone after those dates for the 2014 season.
---
Wanna see your face in
Nightmare in the Country?
Follow the link below. Fill out the release and mail your Black and White photo and the completed form to the
address at the top of the page.
A whole new meaning to face time.
---
http://
Like us on Facebook

Find all the best haunted houses at hauntworld.com
Last Years teaser...watch or this years coming soon!
Contact us if you would like to be a part of
Nightmare in the Country

Find all the best haunted houses at hauntworld.com
One of our previous years videos!
---
Music for Nightmare in the Country is provided by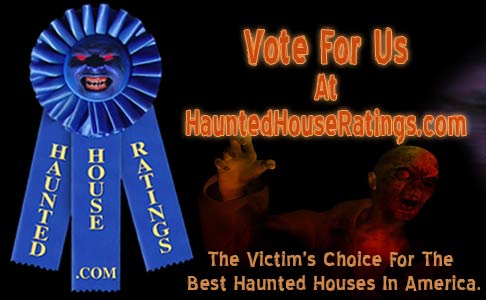 Find all the best haunted houses at hauntedhouseassociation.org
Follow us on facebook/nightmareinthecountry and
Haunted House woodward ok, Woodward oklahoma haunted house
haunted house in woodward oklahoma, woodward haunted house, woodward ok haunted house, Woodward oklahoma haunts, haunted houses oklahoma, top rated haunted house oklahoma, number 1 haunted house oklahoma, 1st place haunted house oklahoma, top haunt oklahoma, haunted house,